ELISAVET (LIZA) DIONYSIADOU
Diploma in Architecture, Moscow Architectural Institute 1967 - 1973
Freelance Architect 1973 - 1984
Large Architecture Firms  in Paris & Athens 1973 - 1984
Ministry for the Environment, Urban Planning and Public Works, and  Piraeus Prefecture 1985 - 2010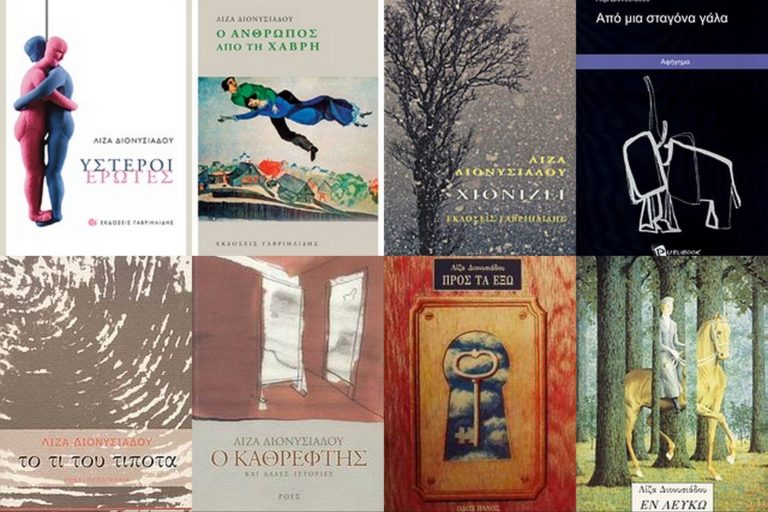 Published work by Liza Dionysiadou.
Elisavet (Lisa) Dionysiadou was born in 1948 in Thessaloniki. She completed her primary education (primary school) between Athens and Thessaloniki due to her mother's financial difficulties. Her father had died very young.
She attended Gymnasium-Lyceum in Athens. Before even taking the exams at the National Technical University of Athens for Architecture, she was accepted through the EDA (United Democratic Left) -due to the parental environment included in the Left- at the Moscow Architectural Institute. Her studies in Architecture (1967-1973) in Moscow have left her the best – imaginative in her words – impressions.
After studying and because of the dictatorship in Greece, she went for two years to Paris where she worked in Large Architectural Firms participating in competitions and studies of residential complexes.
After the fall of the dictatorship, she returned to Greece where for a decade she worked also in large Greek architectural offices, participating in the study of homes, office buildings, factories, welfare and hospital buildings, tourist facilities. She also participated in urban and spatial planning studies.
From 1985 until her retirement she served in the Ministry of Environment, Physical Planning and Public Works and in the Prefecture of Piraeus. Her object was to control Building Permits in the traditional settlements of Aegina, Hydra, Poros, Spetses and Kythera. For more than ten years, she has been the Head of the Building Permits Department and the Chairman of the Architectural Committee (EPAE).
After her retirement (2010), Elisavet Dionysiadou deals systematically with literature. Up to now 10 of her books have been published. One translation and 9 literary works. Two collections of poems and seven literary texts, short stories and novels. Texts of her have been published in the magazines: Panos Street, Peritechno, Aition, Periou, Aeginaia.